A860
8-Channel Power Amplifier
The Bluesound Professional A860 is a high quality 8-channel power amplifier for use in commercial installations. This 2U amplifier provides 50W x 8 at 8Ω, 60W x 8 at 4Ω or 120W at 8Ω per pair of channels in bridged mode. A standby mode can be triggered remotely or automatically for low power consumption when not in use. A global input can be assigned to multiple outputs and global and local output facilitate multiple amplifier installations. Thermostatically controlled fans ensure trouble-free operation in a wide range of conditions.
8 channels of high-quality amplification
Balanced line inputs for commercial use
Automatic or remotely triggered standby mode for 0.5W low power consumption
Thermostatically controlled low noise fans ensure reliable operation
Global balanced input routable to multiple outputs
Pass-through global and local balanced line level outputs for multi-amplifier installations
Compact 2U rack-mount form factor
Indicators for amplifier and channel status
FEATURES
Easily Create Branded Environments
With hardware that supports nearly unlimited zones of audio and a natively-integrated commercially-licensed music streaming service in SoundMachine, Custom Channels, SiriusXM for Business, Qsic and Tunify, Bluesound Professional makes easy work of creating branded environments for your clients.
Plays Nicely with Others
Standard rack sizes and a wide range of standard inputs and outputs means that installation is quick and simple. The ecosystem's modular design allows it to work seamlessly as an audio system on its own, or with audio components from other brands.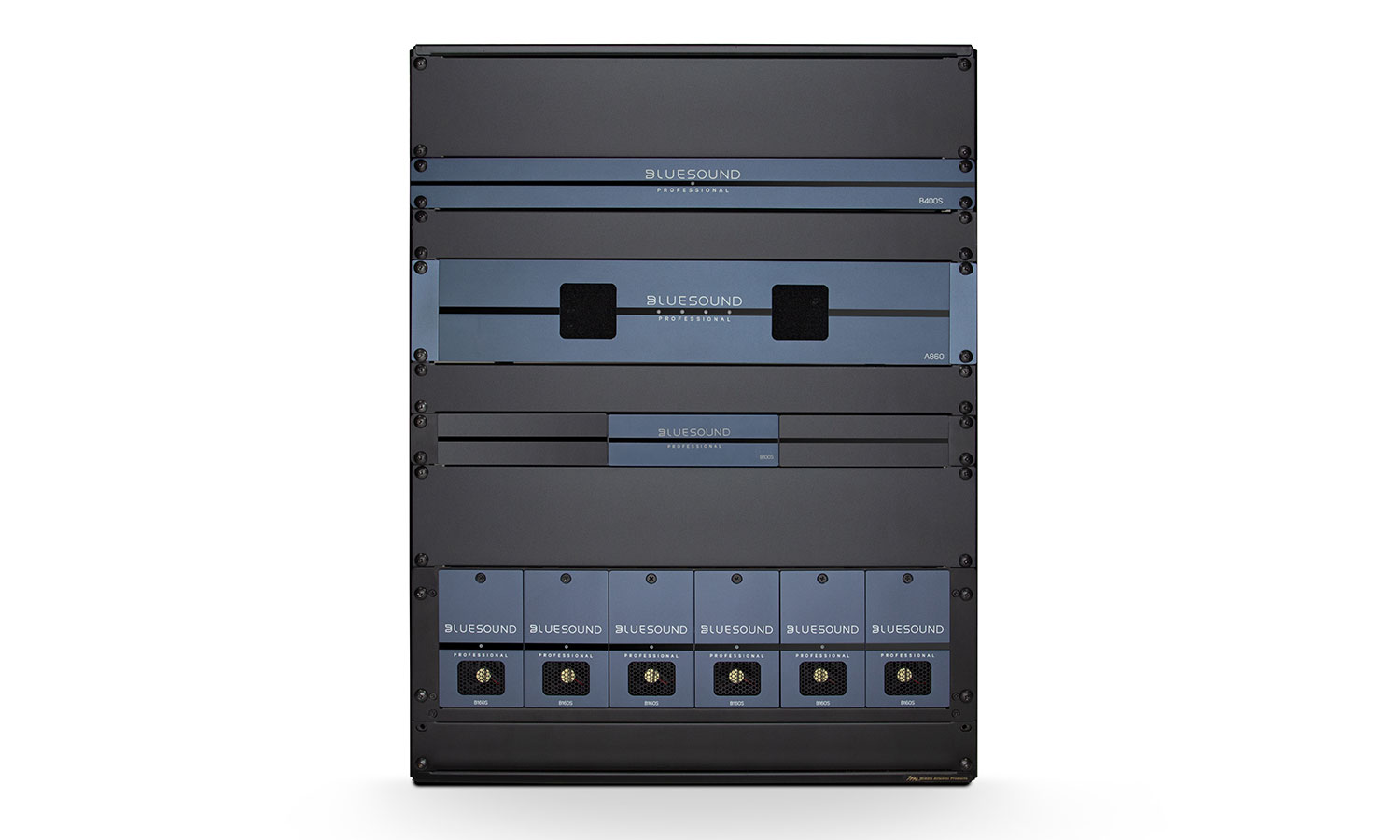 Add Audio Streaming to Existing or New Installations
Bluesound Professional's decentralized processing capabilities gives designers and installers maximum flexibility to add audio streaming to installations, whether existing or new.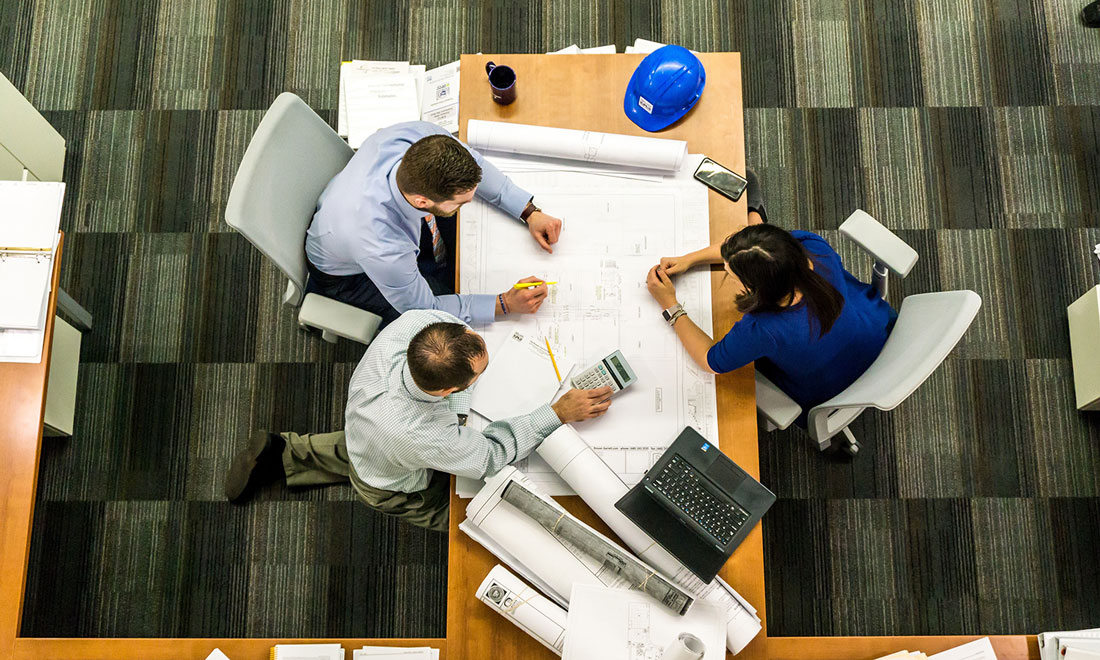 Easy to Configure
Self-discovery makes set-up and configuration painless, as Bluesound Professional players placed onto the same network will find each other automatically. A few taps on the intuitive icons in the BluOS Controller app will group players to create zoned audio content and lock-out unauthorized users.
SPECIFICATIONS
CONTINUOUS OUTPUT POWER
8 Ohms
8 x 50W (ref. rated THD, 20Hz-20Hz, all channels driven)
4 Ohms
8 x 60W
8 Ohms Bridge mode
120W
Rated THD (250mW to rated power, CCIF IMD, DIM 100)
<0.03% (ref. 20Hz-20kHz)
Clipping Power
>155W (ref. 1kHz, 8 Ohms, 0.1% THD)
Damping Factor
>150 (ref. 8 Ohms, 50Hz and 1kHz)
Input Sensitivity
1.1V (ref. rated power)
Voltage Gain
33dB
General
Signal/Noise Ratio, A-Weighted
>80dB (ref. 1W/8 Ohms)
>100dB (ref. 50W)
Minimum Input Signal to Trigger (auto sense mode)
>20mV
Time to Automatic Standby (without signal at input sense mode)
10 minutes
Rated Power
600W (120V 60Hz, 230V 50Hz)
Idle Power
<26W
Standby Power
<0.5W