B170S
Networked Streaming Stereo Amplifier
The Bluesound Professional B170S networked streaming stereo amplifier is a complete solution for a commercial music installation. The B170S combines a high-quality stereo low impedance and constant voltage amplifier with a BluOS enabled network music player. The B170S's amplifier section provides 2 x 80W of power into 4/8Ω or 2 x 100W at 70V or 1 x 100W at 100V. This provides plenty of power for most small/medium spaces and thermostatic fan cooling provides for reliable operation in commercial environments. The amplifier technology is highly energy efficient and also has a standby mode consuming only 6W of power. The addition of constant voltage outputs allows for long chains of small speakers to be powered with variable power tapping at each speaker giving control of local volume.
The form factor of the B170S allows it to be mounted individually vertically or horizontally on or under shelves or tables or on walls. Up to six B170S units can be mounted side-by-side in a 3U space in a rack using the optional RM160 rack mounting shelf for a compact 12-channel system with six independent or grouped zones.
A complete stereo solution for commercial installations
Integration with local network content storage
PC/Mac, iOS/Android and third-party control
Security preventing unauthorized control
Flexible and unlimited grouping of zones within a BluOS system
Streaming via ethernet for increased reliability
USB input for replay from local connected drives
Energy-efficient amplification providing both low impedance and constant voltage outputs
2 x 80W into 4/8 ohms
2 x 100W @ 70 Volts
1 x 100W @ 100 Volts
6W standby mode
Flexible mounting options including mounting of 6 x BS170S in a 3U rack space using the optional RM160 rack mounting shelf
FEATURES
Easily Create Branded Environments
With hardware that supports nearly unlimited zones of audio and a natively-integrated commercially-licensed music streaming service in SoundMachine, Custom Channels, SiriusXM for Business, Qsic and Tunify, Bluesound Professional makes easy work of creating branded environments for your clients.
Seamless Integration with Control Systems
Bluesound Professional's line of commercial streaming hardware allows flexible control by third-party control systems, and interfaces exist for all of today's market-leading automation platforms. BluOS®, the multi-zone, music sharing software that underpins all Bluesound Professional players and active speakers, communicates with third-party control systems and platforms so that A/V system integrators, business owners, consultants and system designers can design seamless audio ecosystems to meet the needs of any commercial installation.
Plays Nicely with Others
Standard rack sizes and a wide range of standard inputs and outputs means that installation is quick and simple. The ecosystem's modular design allows it to work seamlessly as an audio system on its own, or with audio components from other brands.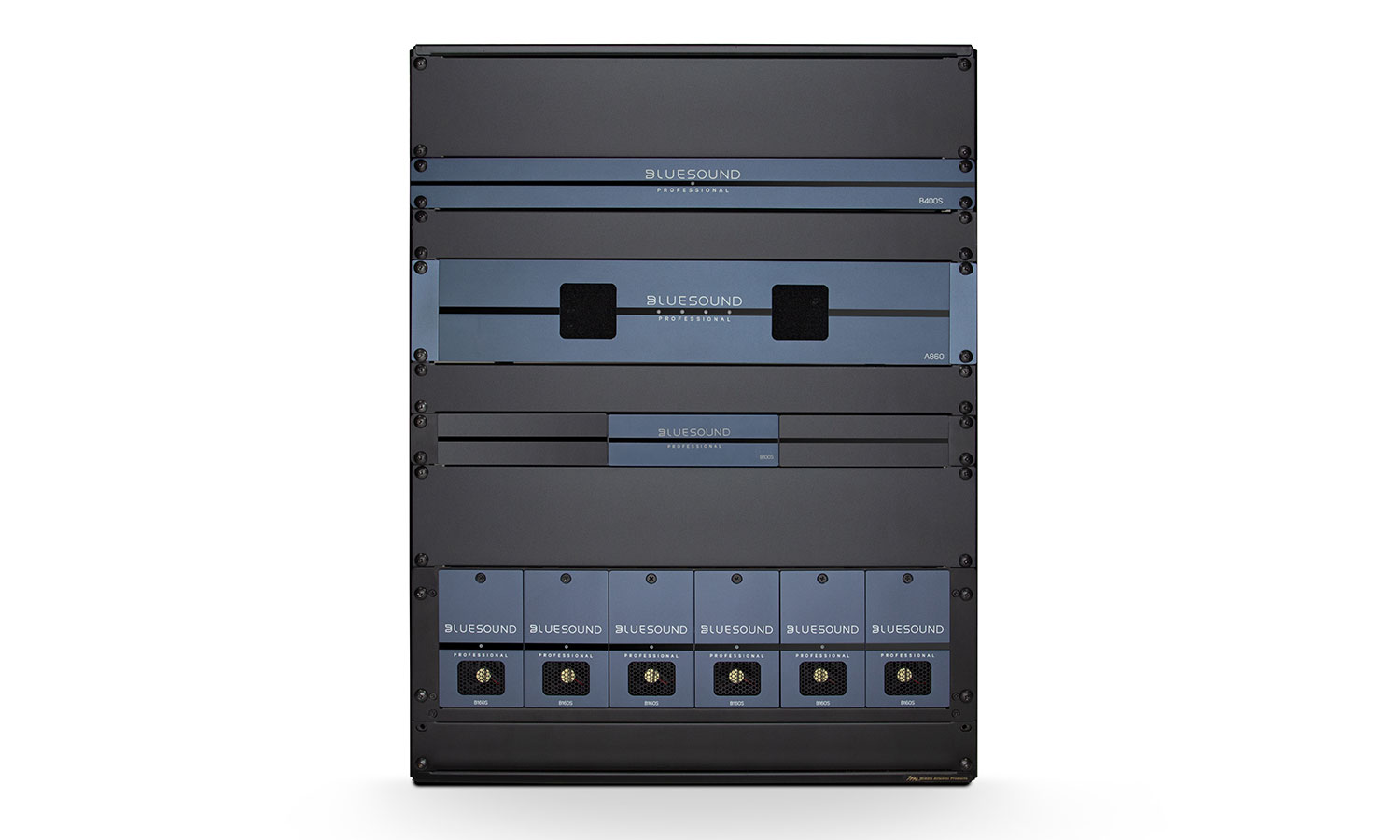 Add Audio Streaming to Existing or New Installations
Bluesound Professional's decentralized processing capabilities gives designers and installers maximum flexibility to add audio streaming to installations, whether existing or new.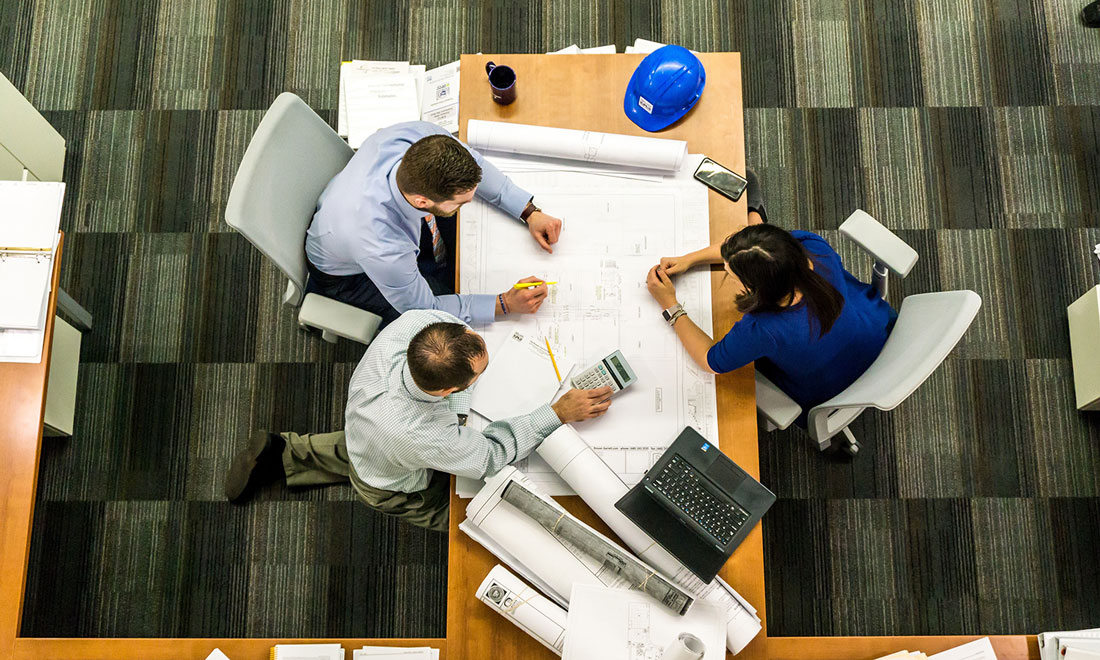 Easy to Configure
Self-discovery makes set-up and configuration painless, as Bluesound Professional players placed onto the same network will find each other automatically. A few taps on the intuitive icons in the BluOS Controller app will group players to create zoned audio content and lock-out unauthorized users.
SPECIFICATIONS
Supported File Formats
MP3, AAC, WMA, OGG Vorbis, WMA-L, FLAC, ALAC, WAV, AIFF, MQA, HRA
Supported Cloud Services
SoundMachine, Tunify, Custom Channels, SiriusXM for Business, Spotify, Tidal, Amazon, Deezer, Qobuz, TuneIn, Radio.com, Qsic, and many others
Supported Operating Systems
Microsoft Windows 7 SP1 or higher, Apple Macintosh OSX 10.7.5 or higher
Free Internet Radio
TuneIn Radio, iHeartRadio, Calm Radio, Radio Paradise, Slacker Radio
Integration Partners
Control4, RTI, Crestron, URC, ELAN, Lutron
Rated Power
2 x 80W into 4/8 ohms
2 x 100W @ 70 Volts
1 x 100W @ 100 Volts
Rated Distortion
≤0.005%
Signal-to-Noise Ratio
-110dBA
Sample Rate
32 – 192kHz
Bit Depth
16 – 24
INPUT
Analogue
Phoenix
USB
Type A (for USB memory stick and supported peripherals – FAT32 formatted)
Type B Mini USB (for servicing purposes only)
IR Input
Phoenix
output
Subwoofer OUT
Phoenix
Speaker OUT
Phoenix Speaker connection block
NETWORK
Gigabit Ethernet RJ45
User Interface
FREE Android and iOS App available at GooglePlay and Apple App Store
General Specifications
AC Power Supply
AC Power Supply
Standby Power
6W (Network Standby Mode)
Dimensions (W x H x D)
70 x 120 x 350mm (2.81 x 4.75 x 13.81")
Net Weight
1.6kg (3.5lb)
Shipping Weight
2.3kg (5.1lb)
RM 160 Rack Mount Accessory
Dimensions (W x H x D)
480 x 135 x 460mm (18.9 x 2.3 x 18.1")
Weight
4.28kg (9.45lb)