B400S
The Bluesound Professional B400S is a 4-zone network music player designed specifically for use in commercial installations. This 1U player is based on the established BluOS platform and is capable of playing and distributing content from local storage as well as from a large number of streaming services, including some specifically designed for commercial use, such as SoundMachine, Custom Channels, QSIC, SiriusXM Music for Business and Tunify.. These sources can be played to one or more of the four available stereo zones with the B400S effectively acting as four independent players with the capability of completely separate content and control, or grouping into user-definable groups of whatever size required with different zones within the BS400S and/or any other connected Bluesound Professional players on the network.
4 stereo zones of network music replay
Integration with local network content storage
PC/Mac, iOS/Android and third-party control
Security preventing unauthorized control
Replay from locally connected USB drives
DSP providing for equalization and other audio processing
Streaming via ethernet for increased reliability
Flexible and unlimited grouping of zones within a BluOS system including within B400S
FEATURES
Easily Create Branded Environments
With hardware that supports nearly unlimited zones of audio and a natively-integrated commercially-licensed music streaming service in SoundMachine, Custom Channels, SiriusXM for Business, Qsic and Tunify, Bluesound Professional makes easy work of creating branded environments for your clients.
Seamless Integration with Control Systems
Bluesound Professional's line of commercial streaming hardware allows flexible control by third-party control systems, and interfaces exist for all of today's market-leading automation platforms. BluOS®, the multi-zone, music sharing software that underpins all Bluesound Professional players and active speakers, communicates with third-party control systems and platforms so that A/V system integrators, business owners, consultants and system designers can design seamless audio ecosystems to meet the needs of any commercial installation. Integration partners
Plays Nicely with Others
Standard rack sizes and a wide range of standard inputs and outputs means that installation is quick and simple. The ecosystem's modular design allows it to work seamlessly as an audio system on its own, or with audio components from other brands.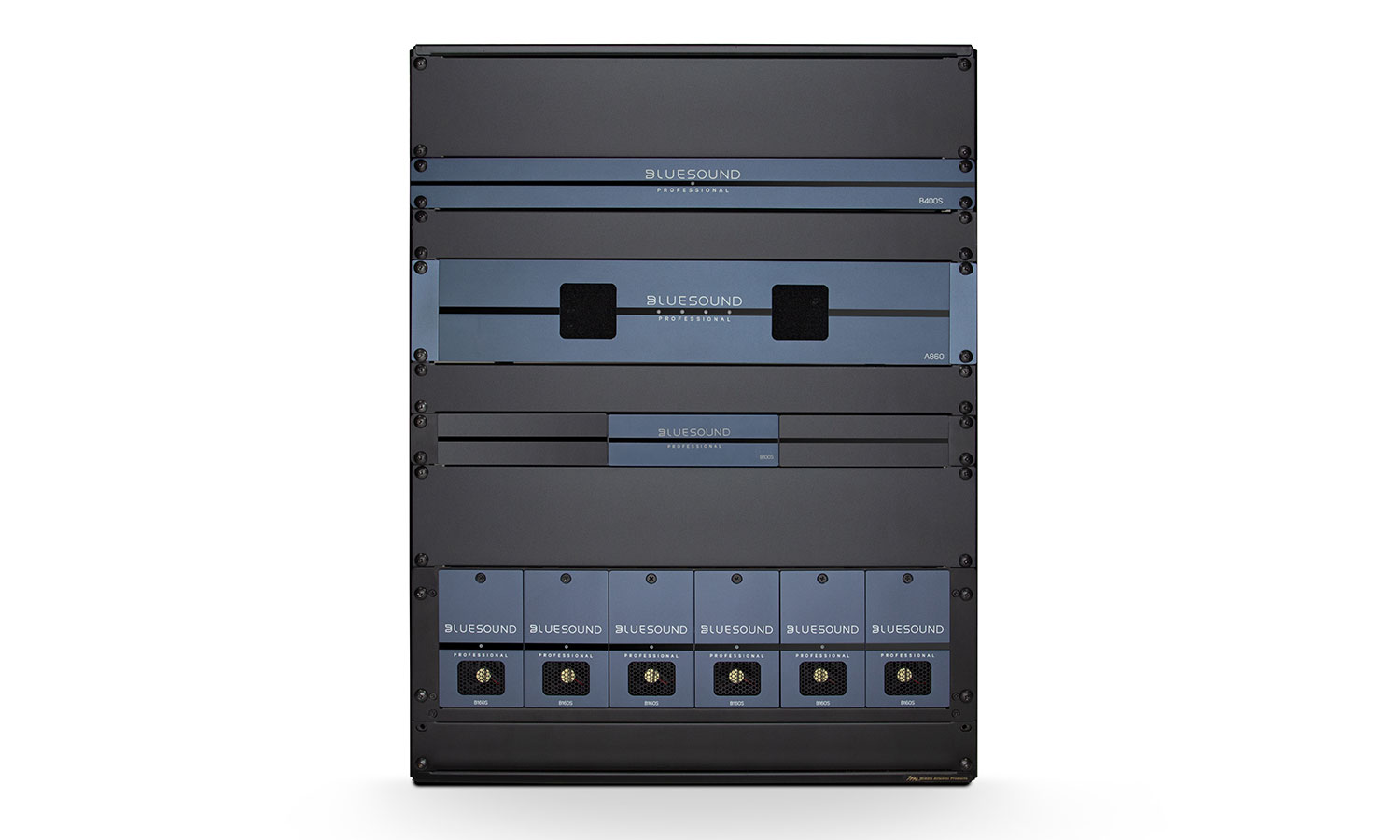 Add Audio Streaming to Existing or New Installations
Bluesound Professional's decentralized processing capabilities gives designers and installers maximum flexibility to add audio streaming to installations, whether existing or new.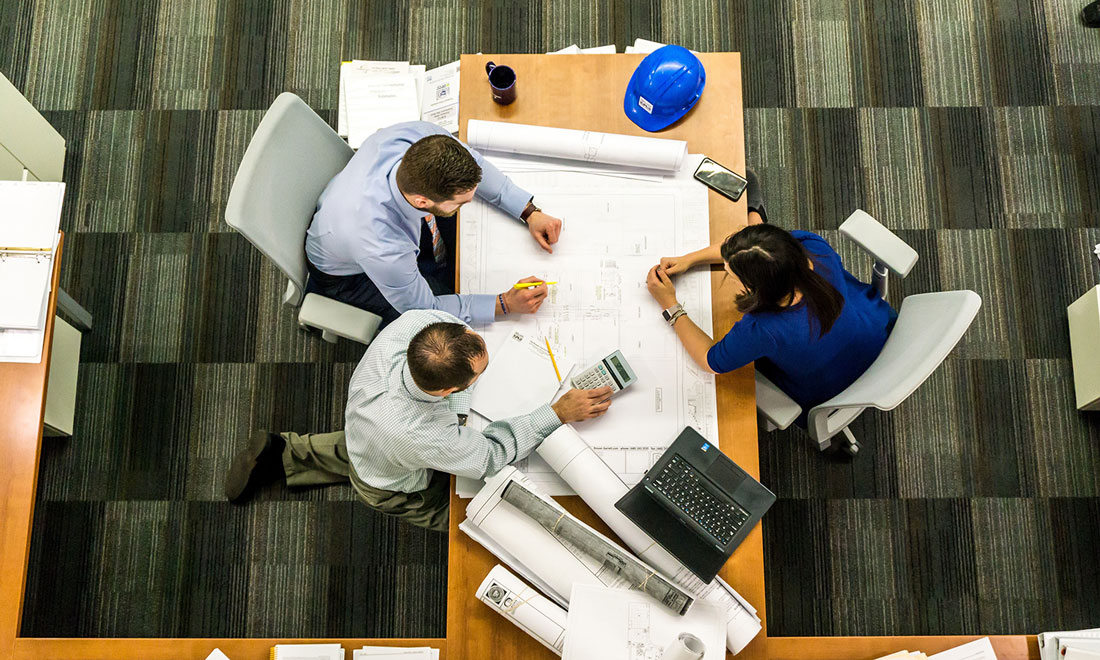 Easy to Configure
Self-discovery makes set-up and configuration painless, as Bluesound Professional players placed onto the same network will find each other automatically. A few taps on the intuitive icons in the BluOS Controller app will group players to create zoned audio content and lock-out unauthorized users.
SPECIFICATIONS
Supported Operating Systems
Plays music from network shares on the following desktop operating systems: Microsoft Windows XP, 2000, Vista 7-10, Apple Macintosh 7-10
Free Internet Radio
TuneIn Radio, iHeartRadio, Calm Radio, Radio Paradise, Slacker Radio
Supported Cloud Services
SoundMachine, Tunify, Custom Channels, SiriusXM for Business, Spotify, Tidal, Amazon, Deezer, Qobuz, TuneIn, Radio.com and many others
Integration Partners
Control4, RTI, Crestron, URC, ELAN, Lutron
Album Art
JPG
AUDIO
Rated Distortion
≤0.005%
Signal-to-Noise Ratio
110dB
Sample Rate
32 – 192kHz
Bit Depth
16 – 24
CONNECTIVITY
Analogue
Balanced Phoenix
SPDIF
Optical (TOSLINK)
USB
Type A (for USB memory stick and supported peripherals – FAT 32 formatted)
Type B (for computer audio interface)
+12V Trigger IN
Phoenix 12V ±20%
IR Input
Phoenix
System Interrupt
Phoenix- Pin 1, 12V, Pin 2 Input 1, Pin 3 Input 2, Pin 4 GND
Output
Analogue
Phoenix X4
SPDIF
Optical x 4 (TOSLINK)
Coaxial x 4
Coaxial x 4
+12V Trigger OUT
12V ±20%
Network
Gigabit Ethernet RJ45
General
AC Power Supply
AC Power Supply
Standby Power
6 W Idle (Network Standby Mode)
Dimensions (W x H x D)
480 x 46 x 234mm (18 7/8 x 1 13/16 x 9 1/4")*
Net Weight
2.7kg (5.9lb)
Shipping Weight
3.8kg (8.4lb)